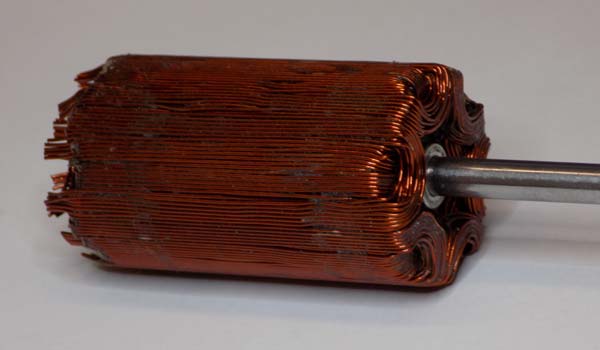 is an innovative and internationally patented process for the manufacturing of rotating electrical machines.
Advantages of the Wellermotor
The patented principle of formatted direct winding is a milestone for future drive concepts.
Electric motors of this type are widely scalable in size and power and are suitable for machines with permanent and external power.
The advantages of the Weller technique are comparable to the current state of the art techniques.
The copper saved is well over 30%.
The motor's excitation winding is located directly in the air gap and can convert the optimally directed magnetic force into mechanical force. The pole changing of the winding outside the effective range can be carried out via the frontal area face in the shortest possible way. Efficiency is thus significantly increased. 
The winding process is relatively simple
The excitation winding can be wound simultaneously from 3 sides with the appropriate machine. 
Significant increase in engine efficiency
The short magnetic paths in the force field significantly increase the motor's efficiency. For asynchronous motors with a power range up to about 10 kW, this property is particularly important for compliance with the statutory efficiency classes.
The Weller motor is significantly smaller
Due to the material savings, the Weller motor is significantly smaller and weighs less with similar performance parameters.
This saves at least 50% of the iron required.
 Stand iron production does not require any punched parts and generates no waste.
Excellent heat dissipation
 Heat dissipation is excellent due to the extremely flat excitation winding on the outer body.
No disturbing cogging torque.
The Weller motor does not generate any disturbing cogging torque due to the lack of gears.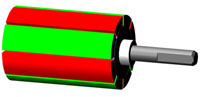 1. Disadvantage
The conventional manufacturing technology is not suitable for the production of the motors. 
2. Disadvantage
New machines must be designed and built.